e-learning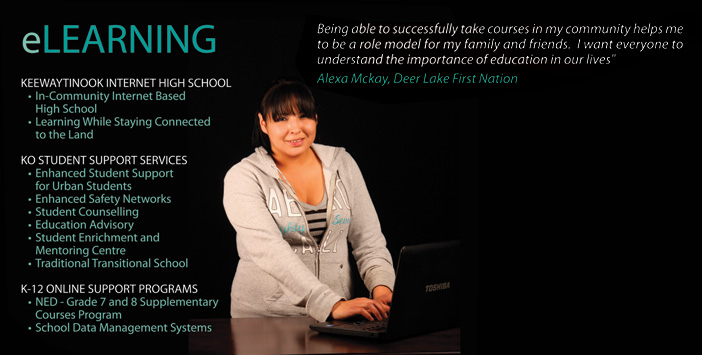 firstnationschools.ca - Keewaytinook Okimakanak (K-Net) is the Regional Management Organization for Indian and Northern Affairs Canada's First Nations SchoolNet program. The First Nations SchoolNet Program has provided Internet connectivity and computer hardware assistance to First Nations schools since the late 1990s.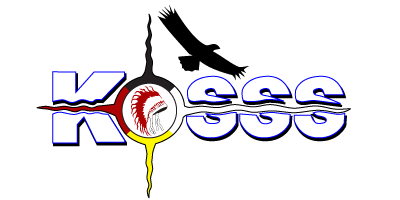 kosss.knet.ca - KOSSS offers support services to First Nations students who leave their home communities to pursue their secondary school education.  Staffing include support staff at various sites which include: Thunder Bay, Dryden, Sioux Lookout and Balmertown.  Students who attend other sites have the means of support through agencies that KOSSS liaise with through tuition and accommodation agreements, with sites like; Winnipeg and Sault Ste Marie.  All other sites communicate with the Thunder Bay office for any issues/concerns.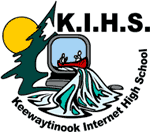 kihs.knet.ca - First Nation Secondary School for Aboriginal Youth in their communities. Local classrooms staffed with qualitifed teachers are linked together online providing full high school program options for parents and their children.

ned.knet.ca - The Ned Supplementary Courses Program provides free online supplementary courses to students in First Nation elementary schools. The program enables grade 7 and 8 classrooms across Ontario to participate in an online learning program that aims to: Improve students' computer, science, math and literacy skills, help prepare students for high school, promote awareness and pride in First Nations identity, events and issues, and connect students and teachers from First Nations schools across Ontario.